About C+D
C+D has been informing, supporting and championing community pharmacy since 1859 and is proud to be at the forefront of providing the latest news to everyone working in the sector.
As a multimedia publisher, we deliver our news through print and digital, as well as reaching our audience through key events throughout the year.
Our websites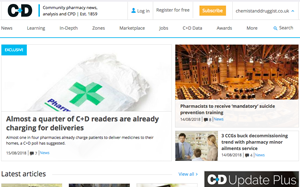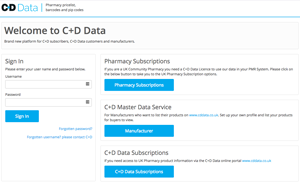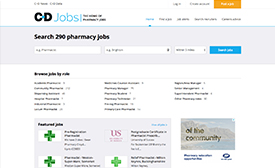 Our print titles
Price List book
 Monthly book
 Lists pharmacy products, prices and information such as PIP codes.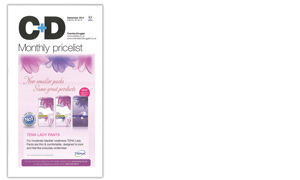 Guide to OTC
 Bi-annual book
 Lists OTC products available in UK pharmacies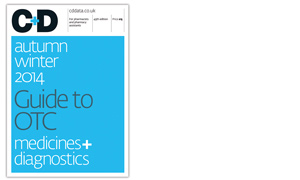 Other useful information
Editorial
If you have any comments, questions or news that might interest our journalists, please email: haveyoursay@chemistanddruggist.co.uk
Advertising
If you would like to know more about advertising with us, please email advertise@chemistanddruggist.co.uk , call us on 0207 921 8456 or visit chemistanddruggist.co.uk/advertise
Subscriptions
To talk to someone about your subscription, email us at info@subs.chemistanddruggist.co.uk or alternatively call us on +44 (0)330 333 0166
Email newsletters
If you would like to be added or removed from our e-newsletters, email us on: data-uk@ubmlive.com
Website
If you are experiencing an issue with the website, including accessing your account, please get in touch haveyoursay@chemistanddruggist.co.uk
C+D Awards
To enter or sponsor the C+D Awards, see the full details on our dedicated Awards site
C+D Data
For questions regarding our database of UK pharmacy medicines and products, please email us on: info@cddata.co.uk or alternatively call us on 0207 921 8235
Complaints
If you have a complaint that doesn't fall into any of the above categories, please email us at: haveyoursay@chemistanddruggist.co.uk
Careers at C+D
If you are interested in working in any of our departments, current vacancies are available on the UBM job board or contact the relevant department using the details provided above.