Categories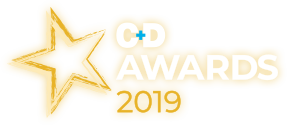 Categories
December 14th
InterContinental O2 Hotel
London
What better way to showcase a fantastic 2019 than winning a C+D Award in 2020?
Are you a rising star in pharmacy, or do you know someone who shines brighter than the rest? If so, raise awareness of brilliance in the sector by entering one of the 14 C+D Awards categories today.
With categories for both individuals and pharmacy teams – not to mention health initiatives, business projects and premises redesigns – there's bound to be one suitable to showcase your achievements.
The deadline is 7 February 2020. Did we mention they're free to enter?