Judges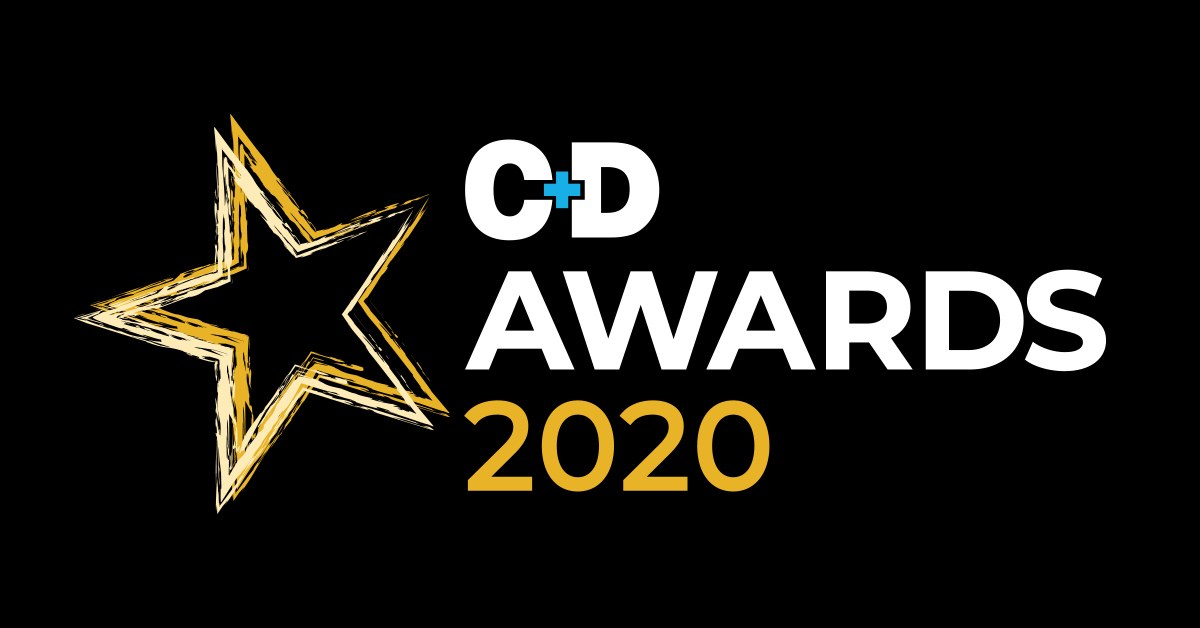 Judges
November 19, 2021
InterContinental London - The O2
Judges
As part of the thorough C+D Awards judging process, submissions are assessed by a panel of experienced and knowledgeable judges from across the community pharmacy sector. Drawing on their significant expertise within and insight into community pharmacy, they are essential to making the C+D Awards a success. Meet our judges for the C+D Awards 2021:
Judges 2021

Olutayo Arikawe is superintendent pharmacist at Priory Community Pharmacy and passionate about everything public health, mental health, leadership and management. She is an award-winning pharmacist who has been recognised for her passion for pharmacy and dedication to improving the health of her patients and community. In 2016, she won the Royal Pharmaceutical Society's Love My Pharmacist Award, in 2017, she won the Best of the Best Award at the C+D Awards and in 2018 she was awarded the Zenith Global Health Award for pharmacy. Managing director of LT Coaching and Consulting LTD, Olutayo is a motivational speaker and a transformational coach, empowering people to be the best they can be.

Stephanie is a community pharmacist and lead for the Royal Pharmaceutical Society in north-west London. She organises regular educational events that support pharmacists' CPD for revalidation and has led several award-winning projects for community pharmacists, with the aim of improving patient outcomes. Stephanie is deputy chair of the Parkinson's Disease Specialist Pharmacy Network and a member of Brent and Harrow Local Pharmaceutical Committee.

Chris has experience of working across most sectors of pharmacy, including academia, hospital and prison pharmacy, although he has spent most of his career working in a variety of roles in community pharmacy and primary care. He holds NHS Leadership Academy qualifications and is an independent prescriber. He sits on the Royal Pharmaceutical Society West Yorkshire (RPSWY) steering group and the United Kingdom Clinical Pharmacy Association (UKCPA) Community Pharmacy and Education & Development panels.

Victoria is assistant manager at RP Healthcare and winner of the Pharmacy Staff Member of the Year Award at the C+D Awards 2018.
Tess has worked in the hospital, academia, community and primary care sectors during her extensive career as a pharmacy technician professional and qualified teacher. She has led on pharmacy technician & support staff development and the design of national pharmacy vocational qualifications. Currently Tess works as a quality assurance consultant and external examiner. She has been active member of the pharmacy technician professional leadership body, the Association of Pharmacy Technician UK (APTUK) throughout her career, holding numerous national officer posts and was the previous President. In 2019 Tess was honoured to receive the Association Fellowship award. Tess has also held the Secretary post for the European Association of Pharmacy Technicians and remains an enduring advocate for the pharmacy technician profession.

Liz has worked across various pharmacy sectors and is a leader in driving the pharmacy technician profession forward. She is currently president of the Association of Pharmacy Technicians UK and has led many workforce developments to ensure the skills and expertise of pharmacy technicians are recognised. Liz is honoured to have received an Association of Pharmacy Technician UK fellowship and to have won the APTUK/AAH Pharmacy Technician of the Year – Outstanding Contribution award in 2017.

Sandra was the president of the Royal Pharmaceutical Society from 2019-21, following a four-year term as chair of the English pharmacy board, and is a self-employed locum pharmacist. With a BPharm from the University of Bath, she spent 21 years as a community pharmacist, working mainly in the locum and supermarket sectors. From 2000 to 2010 Sandra was Liberal Democrat MP for Romsey. During this time, she held posts with shadow ministerial responsibility for health – social care, public health and long-term conditions – and equality. She was also a member of the Health Select Committee for four years. Since 2011, she has worked as a community pharmacist with occasional consulting.

Tandeep has more than 15 years pharmacy experience and is now a senior leader at Well Pharmacy, focused on growing its care home business. Having led pharmacy teams across the UK and run large scale implementation projects during his successful career, Tandeep has a passion for all things pharmacy. He strongly believes that investing in people and innovation will ensure the profession and industry continues to move forward.

Leyla joined the Association of Independent Multiple Pharmacies as CEO in September 2019, working with the board to set the vision for the organisation and influence the direction of travel for the sector. Prior to this, she worked for the National Pharmacy Association (NPA) as director of pharmacy and chief pharmacist and as medicines safety officer for independent pharmacies with fewer than 50 branches. Leyla holds a degree in pharmacy, post graduate degrees in pharmacy practice, pharmacology and toxicology and an MBA. Her career started in Sweden, before moving to the UK in 2004 and working her way up from branch manager to senior management positions within community pharmacy.
Yasmine is a Primary Care Network Pharmacist working across the North East of England. She splits her time between 3 practices and in community working for Knights Pharmacies. She graduated in 2019 at the University of Sunderland receiving the Jemma O'Sullivan award for her determination, care and compassion shown throughout her degree. Within her time as a Pre-Registration and Provisional.
Pharmacist she has not only furthered her skill set by gaining qualifications in Phlebotomy, Injection Techniques, Ear Care/Syringing and Piercing she won Pre-Reg of the year for both C+D Awards 2020 and The Pharmacy Business Awards 2020. Her scope of experience started 10 years ago starting as a pharmacy assistant and since then has developed countless qualities to encourage and support many around her. This has led to her becoming one of our very own Women in Pharmacy Advisors.

Mike is Associate Director of Pharmacy Complete, a training and consultancy organisation. Having run his own community pharmacy group, he became chief officer of Hampshire and Isle of Wight Local Pharmaceutical Committee in 2005 and was chief executive of the National Pharmacy Association from 2011 to 2014. Mike was one of the main drivers behind the healthy living pharmacy initiative, is a strong advocate of an expanded role for the profession in health and wellbeing and a frequent speaker at conferences. Mike became a Royal Pharmaceutical Society Fellow in 2011 and a Royal Society for Public Health Fellow in 2017.

Sandie has been chief officer of Tees Local Pharmaceutical Committee for the past eight years. She has extensive prior experience across the health system, including in nursing, management and training. An advocate of the pharmacy team, Sandie is proud to have represented the sector on national level within the healthy living pharmacy task and finish group

Michael is currently chief executive of Kingston and Richmond Local Pharmaceutical Committee (LPC). Previous roles include chief executive of Kent Local Pharmaceutical Committee; national access manager, professional liaison for Pfizer; operations manager at The Company Chemists' Association; and superintendent pharmacist at Superdrug. In the past, Michael has also been chairman of Kingston and Richmond LPC and director at The Institute of Pharmacy Management International.

Clare Kerr has been a pharmacist since 1989 and has worked for Lloydspharmacy for over 30 years – progressing from pre-registration student to pharmacy manager and area manager. In 2000, Clare took on a role in service development and went on to lead a team of pharmacists and pharmacy technicians in the development and implementation of a wide range of services. She is currently head of healthcare policy for Lloydspharmacy's parent company McKesson UK, a member of the Pharmaceutical Services Negotiating Committee and board member of the Company Chemists' Association. Clare co-chairs the Urgent Care Delivery and Implementation Group.

Michael is managing director of Marton Pharmacy in Middlesbrough and chair of the NHS England and Improvement local professional network for Cumbria and the north east. In 2009, he won the C+D Community Pharmacist of the Year Award and has since won national awards for excellence in training and innovation and excellence in business. Michael is an honorary lecturer at Newcastle University School of Pharmacy and was instrumental in creating the C+D Awards-winning Community Pharmacy Referral Service, which evolved into the Community Pharmacist Consultation Service.

Dr Mahendra Patel is a senior academic and pharmacist, an honorary visiting professor at the University of Bradford and a visiting professor at the University of Sussex and the Universiti Sains Malaysia. Mahendra is a member of the Royal Pharmaceutical Society English Pharmacy board and was a National Institute for health and Care Excellence fellow between 2010 and 2013. Globally, his work in India has seen him awarded an international fellowship by the Indian Pharmaceutical Association and appointed a teaching and faculty member within UNESCO's International Education Programme, Chair of Bioethics – both earlier this year.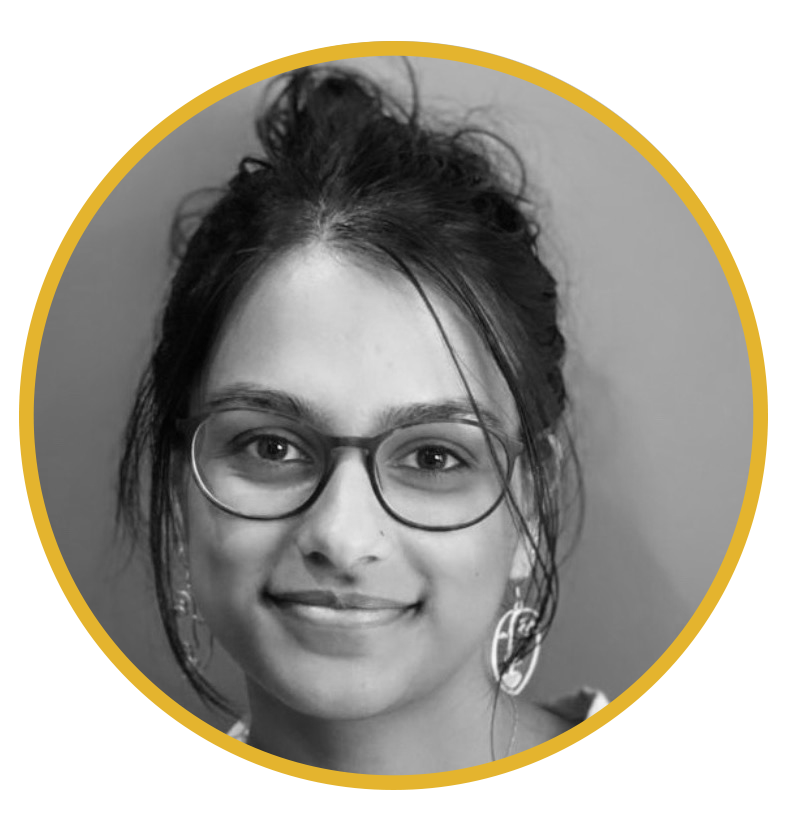 Bella Shah
BPSA President 2021/22
Bella Shah is currently a Pharmacist Trainee in community pharmacy in London and the President of the British Pharmaceutical Students' Association. She graduated from Cardiff University earlier this year and this is her third year serving on the BPSA Executive, an Association which inspires students and trainees to develop, seize opportunities and advocate for their profession.

Mital is the Omnichannel Implementation Manager for Well Pharmacy specialising in the implementation and delivery of solutions to connect the digital business to the bricks and mortar pharmacies. Mital is passionate about innovation and improving patient experience and is an advocate for community pharmacy. Having been a judge for the past two years he is inspired by the fantastic stories and innovations that occur across the Pharmacy landscape and is delighted to see the profession progressing forward. Mital has been previously nominated as the Community Pharmacist of the Year at the C&D Awards 2018 and was part of the winning Team of the Year award in the 2020 C&D Awards ceremony.