Patients with diabetes are considered appropriate for a medicines use review (MUR) if they fall into the national target group of patients who are at risk of, or have been diagnosed with, cardiovascular disease and are regularly being prescribed at least four medicines.
They can also fall into the target group for post-discharge reviews, if they are taking two or more medicines and have transitioned from hospital to community care.
What to know before advising patients
Metformin is an oral antidiabetic drug, available as a tablet (standard or modified-release) and a powder for oral solution.
It is from a class of drugs called the biguanides; though it is now the only biguanide in use. It reduces high blood sugar by decreasing gluconeogenesis (the release of sugar from energy stores in the liver) and by increasing the use of sugar around the body.
Metformin can exert its blood sugar lowering effect on both basal background sugar levels and on the spike in sugar levels after meals. Since it does not work by increasing insulin release, it does not risk causing low blood sugar when used alone (although low blood sugar can occur when it is used in combination with other oral antidiabetic drugs).
It is important to be aware that metformin only works in patients who have some remaining ability to produce insulin from their pancreas.
What is metformin used for?
Metformin is used in the management of type 2 diabetes mellitus, a chronic metabolic condition characterised by insulin resistance. The insufficient pancreatic insulin production in patients with type 2 diabetes decreases over time, resulting in hyperglycaemia. When not contraindicated, metformin is recommended as the first choice for initial treatment in all patients, due to its positive effect on weight loss, reduced risk of hypoglycaemic events, and the additional long-term cardiovascular benefits associated with its use.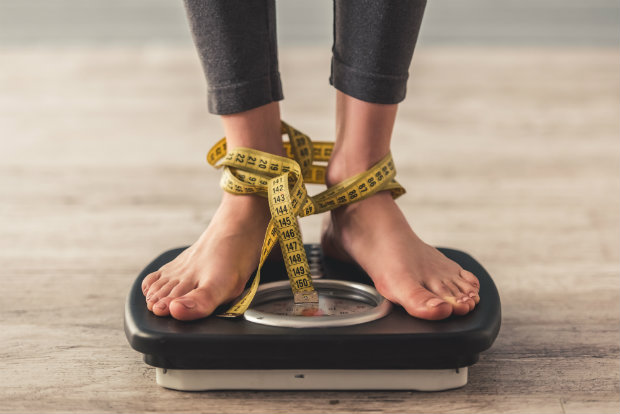 Metformin is used under specialist supervision in the management of polycystic ovary disease in women who are not planning pregnancy.
How should patients take their metformin?
The dose of standard-release metformin should be increased gradually (over several weeks), because it is commonly associated with gastrointestinal side effects at the beginning of treatment. The slow increase in dose may improve tolerability.
If patients are only prescribed one dose per day, it should be taken in the morning after breakfast. If the prescription is twice daily, the medicines should be taken after breakfast and the evening meal. If a third dose is prescribed, it should be taken after lunch.
Patients should be advised not to double up on doses if they have forgotten to take a dose. Instead, they should just continue taking the next scheduled dose as normal. Tablets should be swallowed whole, and not crushed, sucked or chewed.
Side effects of metformin
Gastrointestinal side effects include nausea, vomiting, diarrhoea, abdominal pain and loss of appetite. They are particularly common at the start of treatment, but usually resolve over time. These side effects may persist in some patients, particularly when very high doses are given.
The standard release formulation is recommended for initial treatment in patients suitable for metformin; however, Nice recommends that a trial of modified-release metformin should be considered in patients who experience gastrointestinal side effects.
In addition, you can make patients aware that they may experience taste disturbances and skin reactions.
Lactic acidosis is the dangerous lowering of the pH of the blood (making it more acidic than it should be) due to the build-up of a normal metabolite called lactate. It can occur due to metformin accumulation and while not common, is a serious side effect when it does occur.
The symptoms of lactic acidosis are often non-specific, so it is difficult to identify. However, you can ask patients about warning signs, such as:
abdominal pain
anorexia
hypothermia
lethargy
nausea
respiratory distress
vomiting.
Lactic acidosis can be fatal and if suspected, you should refer the patient to A&E.
Lactic acidosis is more common during periods of dehydration, therefore patients are often advised to stop taking metformin for a short time if they have a condition that may be associated with dehydration (significant loss of body fluids), such as severe vomiting, diarrhoea, fever, exposure to heat or if they are drinking less fluid than normal.
Prescribing considerations
Metformin requires a dose reduction in patients with impaired renal function; in those with very low levels of renal function, it should be stopped (below 45ml/minute/1.73m2).
Metformin should be interrupted two days before any elective surgery involving general anaesthesia, and should not be restarted until two days after surgery, or two days after beginning to eat again, and only if renal function is stable.
Long-term use of metformin can reduce the absorption of vitamin B12. Anaemia (low red blood cell levels) has been reported.
Metformin can be used during pregnancy and is a treatment option in gestational diabetes
Metformin may be used during breastfeeding in patients with pre-existing diabetes.
Renal function should be checked before the start of treatment and at least annually thereafter, due to the risk of accumulation, lactic acidosis and other toxicities.
What else can you recommend?
Metformin has a number of notable drug interactions. New medicines can be assessed for suitability in combination with metformin as part of a post-discharge MUR. As there are quite a number of interactions, with varying levels of clinical significance, you should consult the latest edition of the British National Formulary (BNF) for further details.
References