Naproxen is a non-steroidal anti-inflammatory drug (NSAID) used to reduce pain and inflammation of the joints in a range of conditions, such as:
rheumatoid arthritis
juvenile rheumatoid arthritis
osteoarthritis
ankylosing spondylitis
acute gout
acute musculoskeletal disorders.
It can also be used to treat mild-to-moderate pain in primary dysmenorrhea. It can be bought over the counter (OTC) in the pharmacy for this condition, for example, as Feminax Ultra.
NSAIDs have well known side effects – such as cardiovascular and gastrointestinal (GI) events – and as a result are classed as a high-risk medicines for the purpose of targeted medicines use review (MURs).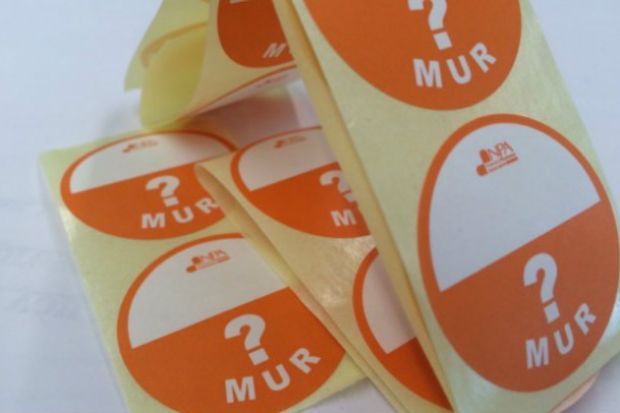 NSAIDs have been identified as a preventable cause of hospital admissions and thus targeting patient groups taking one high-risk medicine, such as naproxen, in an MUR can have a significant impact, both to the patient and healthcare system.
What is its mechanism of action?
The mechanism of action for naproxen is not completely clear, but it is thought to act by non-selectively inhibiting cyclooxygenase enzymes (COX-1 and COX-2) – this results in a decrease in prostaglandin synthesis.
Prostaglandins are mediators of inflammation, thus by preventing their synthesis, naproxen exerts an anti-inflammatory effect. It is important for pharmacy staff to understand this, as patients may ask you to explain how their medication works and improving patient understanding may aid adherence.
What could you discuss during a naproxen MUR?
Initially, you should establish if the patient is taking the correct dose, and whether they are adhering to their prescribed treatment regimen. It is important to enquire if the patient is being managed by a specialist for their condition; for example, patients being treated for rheumatoid arthritis, where a regular or high-dose NSAID may be prescribed.
Simple questions may uncover non-adherence: "When was the last time you missed a prescribed dose of naproxen?"; "Have side effects ever caused you to avoid taking your medication?"; "How effective do you think your medicine is?"; "Are you feeling adequate pain relief?"
As a general rule in adults, the dose to treat:
pain and inflammation in rheumatic disease is between 500mg and 1,000mg a day, in one or two divided doses
pain and inflammation in musculoskeletal disorders and dysmenorrhoea is 500mg initially, then 250mg every six to eight hours as required
acute gout is 750mg, then 250mg every eight hours until the attack has passed.
Patients should be advised to take naproxen with or just after a meal or snack, as this will help minimise GI side effects.
It is also important to establish if the patient uses any OTC products that contain an NSAID. It is important to check with pharmacy staff when buying OTC medicines to avoid possible NSAID overdose – as this may increase the risk of adverse effects.
Patients should be made aware that the analgesic effect of NSAIDs occurs within one week of initiation. However, it can take up to three weeks before an anti-inflammatory effect occurs.
Side effects of naproxen
As with any medication, there are a wide range of side effects that you should be aware of and watch out for during an MUR or other consultation.
It is also important to consider if the patient could be managed appropriately with a lower dose. Side effects of NSAIDs are often dose related, and patients should be prescribed the lowest effective dose for the shortest period of time. It is recommended that only one NSAID should be used at a time.
Common side effects for all NSAIDs include dyspepsia and other upper GI complications such as ulcer, perforation, obstruction or bleeding. Elderly patients and those taking higher doses are at higher risk of GI side effects.
The combination of NSAID use with low-dose aspirin can increase the risk of GI adverse effects, and this combination should only be used if absolutely necessary. In these cases, the patient should be monitored regularly.
You could also ask the patient about their smoking and drinking habits, as there is an increased risk of GI complications in patients who smoke or drink heavily. Smoking cessation and advice on alcohol consumption should then be provided as required.
The presence of H. pylori infection can also increase the incidence of adverse GI effects.
Patients should be aware of serious side effects that may indicate bleeding or perforation – this may include vomiting blood or dark particles that look like coffee grounds, or having blood in the stool. Heartburn, nausea, vomiting and diarrhoea may be indicative of an ulcer.
Naproxen can also cause confusion, headache, drowsiness, dizziness and rashes.
Cardiovascular side effects occur less commonly, but are more serious. They can include myocardial infarction, stroke, cardiac failure, and hypertension. It is thought that patients receiving high-dose NSAIDs are at greatest risk of cardiovascular side effects. Naproxen (1g daily) is associated with a lower thrombotic risk, compared with other NSAIDs.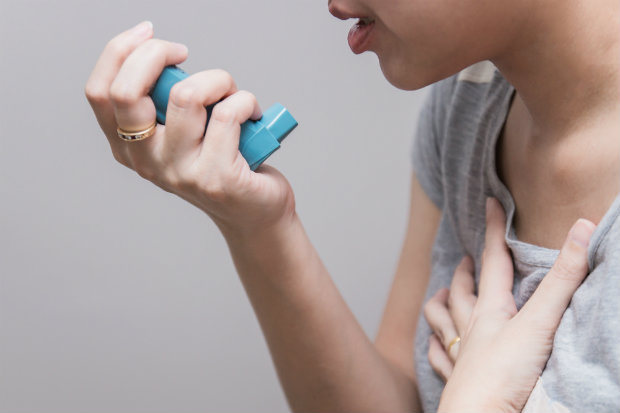 NSAIDs may also precipitate or exacerbate symptoms in asthma sufferers – this reaction typically occurs between 20 minutes and three hours after taking the drug.
Prescribing considerations
All NSAIDs are contraindicated in patients with:
renal failure
severe heart failure
severe hepatic impairment
active, or previous history of, GI bleeding related to NSAID therapy
a history of hypersensitivity to aspirin or any other NSAID.
As NSAIDs can cause an increase in blood pressure, patients should have their blood pressure measured within two weeks of initiating therapy and after any dose increase. Annual renal and hepatic function tests should be carried out in at-risk patients, such as the elderly or those with co-morbidities.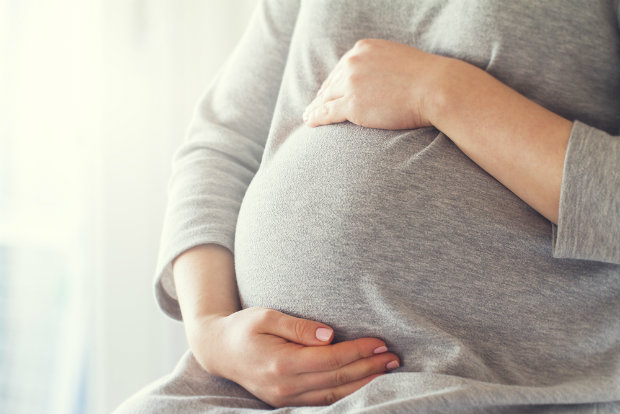 Naproxen should only be used in pregnancy if the potential benefits of treatment outweigh the risks; and use should be avoided in the third trimester due to the risk of persistent pulmonary hypertension of the newborn. Naproxen is used with caution in breastfeeding mothers as the drug presents in breast milk; however, the amount is thought to be too small to be harmful.
What else can you recommend to patients?
Patients with chronic pain can also be referred to self-help leaflets and websites for additional support. For example, NHS Choices has tips to help reduce pain. In addition, you can recommend patients try non-pharmacological interventions to help with their pain, such as weight management, physiotherapy and exercise.
Further reading