This article was correct at time of publishing (March 27). To keep up with the latest information please visit our coronavirus hub
Given the changeable nature of the current COVID-19 situation, it is essential to stay up to date and to be prepared for any eventuality. The government has provided guidance on how to best protect yourself and those around you – including avoiding unnecessary contact with others – as outlined in the "Stay at home" campaign.
Undoubtedly, COVID-19 has affected thousands of pharmacy professionals and students across the country, but what does it mean for you?
Stay in the know
It may be tempting to dissociate yourself from the situation given the stream of news coverage and the "stay at home" measures being emphasised. However, it is essential to monitor communications from your university or training provider to observe any changes that might affect you. Finding a routine for checking your university email or chatting with coursemates or your pre-registration tutor can help you stay in the loop.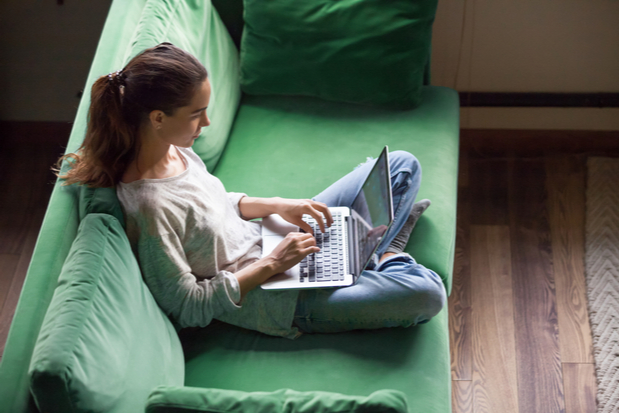 It should be taken into consideration that universities and training providers will be receiving an extremely high number of emails from concerned students at the moment. Keeping track of ongoing communications will therefore be useful in ensuring you're not missing any information. There are a number of COVID-19 information hubs, with links provided at the end of this article.
Make a plan
Most universities have now released a statement relating to the pandemic. With an end to face-to-face teaching, elements such as assessments, coursework and presentations are moving to an online format where appropriate. Ensure you know when and how you can access these resources online.
Some assessments, such as OSCEs, may be rescheduled for later in the year or possibly cancelled. Make a note of any activities that might not take place, as it's still important to cover the material taught as part of it. If you're used to working in groups, there are numerous applications that might help you with this type of revision. Organising time slots to go through work with coursemates is not only beneficial for your studies, but also a way to socialise in a time of limited social interaction.
Creating a routine can help support your educational and professional development. Set aside time each day for a particular educational activity; whether it's related to university coursework or revising for the pre-registration exam. Remember to also dedicate time to activities such as exercise and things you find helpful in alleviating your stress.
Stay safe
Many university students also work in a community pharmacy during their studies. The sector is under an immense amount of pressure to support patients and ensure the ongoing and safe dispensing of medicines. However, it is essential to keep yourself protected and to self-isolate in the event you develop any symptoms, as per government guidance. You can also see C+D's CPD module on COVID-19 symptoms for more information.
NHS England and NHS Improvement have  also released a standard operating procedure for community pharmacies containing information about PPE, decontamination and suspected cases of COVID-19. This information also applies to those volunteering their time, with a national demand for support from pharmacy students to help deliver community pharmacy services.
Guidance for pre-registration pharmacists
The above information also applies to those currently undertaking their pre-registration year across all sectors of pharmacy. Safe working practice should be observed and any concerns reported either to your pre-registration tutor or, in more serious cases, the General Pharmaceutical Council (GPhC). Local procedures should be followed for those working in hospitals and GP surgeries as well. If you are due to rotate to another ward or perhaps complete a community to hospital swap, certain schedules may be adjusted. If appropriate, you should discuss with your tutor rearranging such rotations for later in the year.
Many students have expressed concern over the pre-registration assessment. The GPhC and the Pharmaceutical Society of Northern Ireland (PSNI) have now decided to postpone this year's registration assessments following the outbreak of COVID-19.
The (GPhC) and the PSNI released a joint statement yesterday (March 26) announcing the postponement all of this year's registration assessments  due to the pandemic. Registration assessments are to be rescheduled for either the end of this year or early 2021. Pre-registration pharmacists can find out more on the GPhC website.
The GPhC website also offers other COVID-19-related information, including self-isolation impacting the absence limit, with the GPhC intending to take a "flexible and proportionate" approach during this period. Furthermore, it highlights that options for remote working should be discussed with individual training providers and suggests that certain activities – such as first-aid training – may be possible to complete online.
All learning is valuable, not only for the assessment itself but as part of your professional practice. Therefore, it is advisable to continue with your agreed training regimen. If you feel that the current situation is affecting your training, please contact the GPhC for advice as soon as possible. Being proactive rather than reactive is essential during this busy period. Additionally, it may be valuable to discuss your current areas of competency with your pre-registration tutor in order to devise a plan for your continued development, considering the changes to working practices in community pharmacies and hospitals.
Further information
This is a difficult time for everyone and it's important to maintain your own health and to focus on your development during the pandemic. Make full use of the resources available to you to stay informed, as well as protecting yourself and those around you. Below are links to additional information about and regular updates on COVID-19.
Due to COVID-19, workers across UK pharmacy are under great pressure right now. If you would like to find out how you can help, take a look at current vacancies in and around your location. All levels of pharmacy professionals are needed.