Pharmacies across the UK have faced staffing issues over the last few weeks due to the combination of a massive increase in demand for prescriptions and a rise in absences from team members self-isolating with COVID-19 symptoms.
According to reports heard by C+D, a minority of locum pharmacists have increased their rates during the crisis. The sector is divided on whether this is ethical, as some pharmacy professionals accuse locums of being "mercenaries", while some locums argue the rate is just reaching a fair market level.
In mid-March, the General Pharmaceutical Council (GPhC) chief executive Duncan Rudkin kick-started the debate by warning locums against "profiteering to take selfish advantage" of the COVID-19 outbreak with rate hikes.
The Pharmacists' Defence Association (PDA) responded by saying that "to refer a locum to the GPhC for simply negotiating a higher hourly rate would be an absurdity and an abuse of the regulatory system".
The PDA said it "understands the sentiments" of the regulator, as vastly inflated locum rates during the pandemic could "undermine wider public confidence in the profession". However, the GPhC has "no other legitimate regulatory interest in the commercial rates agreed between locums and their clients", it said.
These feelings were echoed by many locums. Mitesh Patel, a locum based in the north of England, says: "I fear that by making such an erroneous statement, the GPhC has tarred all locum pharmacists with the same brush…it runs the risk of permanently alienating a very large segment of the register."
Tohidul Islam, founder of social network The Pharmacist Cooperative, says that companies could misuse the GPhC statement to drive down locum rates.
"Locums are being abused – threatened unnecessarily by agencies and multiples for negotiating rates that were previously accepted as normal," says Mr Islam (pictured below).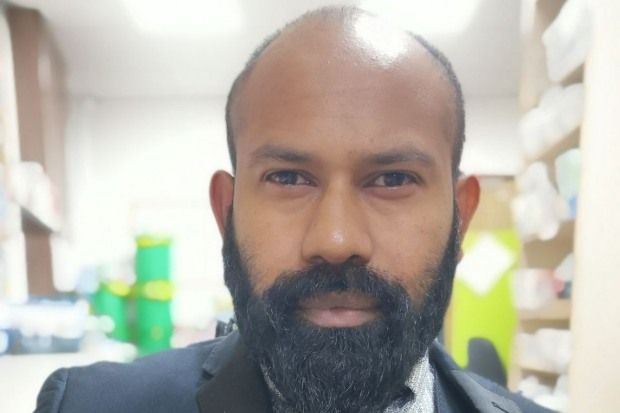 C+D put Mr Patel's comments to the GPhC. Mr Rudkin responded: "We are in no way trying to suggest that all locums are taking advantage of the current emergency to negotiate higher rates or that locums cannot individually negotiate rates with their clients."
Nevertheless, the GPhC didn't renege on its warning that profiteering from COVID-19 would not be taken lightly. Mr Rudkin said: "Neither pharmacy owners nor locums should be looking to profit from this situation by involving themselves in anti-competitive action.
"We will continue to take a balanced and even-handed approach to issues raised about some pharmacy owners and some members of the profession."
The GPhC could not share any further details on the reports of "significantly higher rates" it had received.
C+D spoke to pharmacy professionals on both side of the debate to find out more.
£100 an hour
The average hourly rate for locum pharmacists across the UK was £21.99 last year, according to C+D's Salary Survey, which ran between October 1 and November 14 and drew responses from 229 locum pharmacists.
While this rate may be the highest for seven years, the average locum rate steadily declined between 2010 and 2015 and has not yet recovered.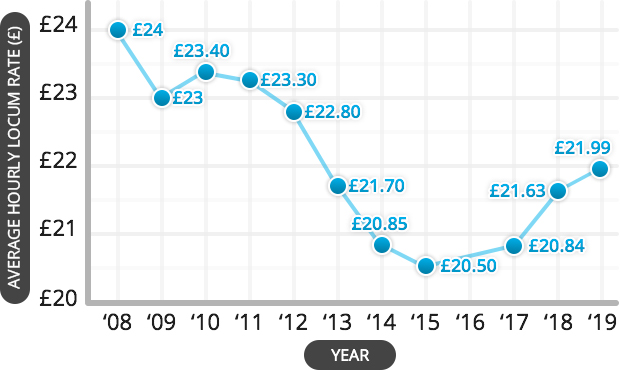 Recent reports of hourly rate increases received by C+D range from a £5 bump on normal rates to reaching a whopping £100 per hour. As a result, locums have been accused of taking advantage of community pharmacies already under immense financial pressure due to COVID-19.
Hemant Patel, the secretary for north-east London local pharmaceutical committee, says he has heard of requests for £60 an hour, when he expected the figure to be around £25.
"Some locums have taken the opportunity to raise rates with 'danger money'," says Mr Patel, implying that some locums expect higher rates as recompense for the danger of being infected with COVID-19 during the outbreak.
"There is no additional money coming into pharmacy to pay extortionist rates," Mr Patel continues.
"People need to be reasonable and maintain relationships. Some are reasonable [but] there are mercenaries."
Bernadette Brown, owner of Cadham Pharmacy in Glenrothes, Fife says that in this "time of crisis" she has found it "exceptionally hard to find locums". The only one she was able to find for a shift in March offered her a rate of £40 an hour for a minimum of 11 hours, when she usually pays £23 an hour.  
The owner of an independent pharmacy in north-west England, who wishes to remain anonymous, says he recently looked for a locum who he would pay £25 to £30 an hour.
However, "the rates being quoted are £35 and over per hour, with extra time for travel. Many are quoting up to £100 per hour. I have therefore kept to my loyal regular locums and covered all the other shifts myself".
Salim Jetha, CEO of the independent pharmacy support group Avicenna, says members of his organisation have also reported rates that were over £40 an hour. "The price of locums is going up," says Mr Jetha (pictured below), which "hits our margins". However, he said he could understand why there were increases, as when there is no work for locums, they have no income.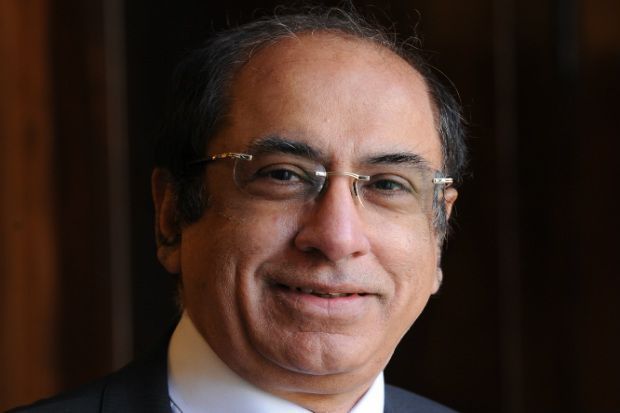 The manager of an independent group based in Gloucestershire, who wishes to remain anonymous, also believes the rate requests he has fielded of up to £45 per hour were reasonable.
"Rates reflect an increased workload and the genuine risk for what most feel is an undervalued and somewhat underpaid profession, it's just supply and demand," he says.
But an increase in the rates requested by locums does not mean contractors will pay them. One C+D reader says: "It's important for locums to appreciate that cash flow nightmares for contractors means they simply cannot afford to pay the rates the market demands.
"Action is needed by NHS England, the Department of Health and Social Care and the GPhC to assist where they can."
"Absurdly low" rates
Many locums believe the combination of extra risk during COVID-19 with historical low rates makes a strong case for increasing locum pay.
A locum based in London, Shahih Afser, stresses that rates took a "nosedive" in 2008, from which they never recovered. According to the C+D Salary Survey 2008, the average locum rate was £24, but in 2019 it was down to £21.99.
Mr Afser says the rate dropped because many locums, especially those who had recently graduated and some from overseas, were willing to accept "very low, disrespectful and frankly absurd rates".
"I would be absolutely an advocate for locums to try and negotiate a higher rate. Once [COVID-19] has blown over, the rates will plummet back down to normal," he says.
Locums are "more than deserving" of having "slightly higher rates" because of the risk to themselves from handling hundreds of patients face-to-face daily – some of whom could have COVID-19 – the stress of longer queues and medicine shortages, and the widespread lack of personal protective equipment, Mr Afser says.
"The added pressures and squeezing of budgets are leading the multiples to also act appallingly to staff," he claims.
Should the figure from 2009 have increased with inflation alone, it would be far higher than it is today. Locum Mitesh Patel points out how £10 in 2009 would be worth £13.51 in 2019 – an increase of 35%.
The downward pressure on rates may risk forcing locums out of community pharmacy. Tohidul Islam, a Manchester-based locum, says: "The rates are going lower and lower and it's causing pharmacists to leave the profession.
"Let locums negotiate fairly what they think they're worth. If you're happy to pay it as a buyer then that's free market rule, but don't bully pharmacists.
"If that happens then we will stop working for you. We won't allow private entities to threaten the profession or the independence of professionals just to make more profit."
"The boot is on the other foot"
Many C+D readers support locum rate boosts. Tim is a retired locum who returned to the register following the COVID-19 outbreak. He commented on an article: "I will charge what I deem appropriate. If it is refused, then the pharmacy can always try elsewhere.
"The pay is way below what it needs to be to retain quality people who will ultimately vote with their feet. I am so cheesed off by being told that this is the rate, like it or lump it, and having to accept it because I needed the work.
"Now the boot is on the other foot and the big boys don't like it one bit. Please don't preach to me about national emergency, pulling together or community spirit, that has all been driven out of me by treatment received from contractors over the years."
Another locum wrote: "Rates haven't been touched for the past decades to follow the inflation even the slightest. In fact, they have gone down in some places even though the [number of] services has increased and the workload is turning unbearable."
Thamina Pinky, a locum based in Hampshire, believes the rates should reflect the new pressures from handling the impact of COVID-19. She commented on the C+D website: "In this current situation, the rate should not be less than £40…even a plumber gets paid £80 to £90 per hour in an emergency."
The manager of a multiple branch in Essex agrees that locums deserve more money. "Going to work during a pandemic puts your life at risk, why would anyone want to do that for £20 an hour? I hope all locums put their rates up and keep them up."
Many locums told C+D they have not increased their rates at all as they already had slots booked in, even when they were "dismal" at £21 per hour.
One locum in Scotland says he saw no need to increase his rate other than for emergency immediate cover, for which he added £5 per hour.
"My locum rate has not changed during this pandemic, more companies are just willing to pay my rate," he says.
Although the rates of some locums have recently risen, partly to account for the workplace stress of COVID-19, this does not indicate a rise in the average across the UK. The rates have some way to go before they reach levels seen over a decade ago, but it's up to contractors to decide whether they can afford an increase in such turbulent times.