Cash-strapped community pharmacies throughout the UK are looking for innovative ways to increase their income without relying on the NHS. In 2017, the Lindsay and Gilmour group, which has 30 branches in Scotland, revitalised their private flu service by delivering it at the offices of local businesses.
The strategy boosted revenue from the service by 189% over three years, from £3,855 in 2016 to £11,160 in 2018-19. At the heart of this success, which was shortlisted for Business Initiative of the Year at the C+D Awards in June, was a willingness to step outside the pharmacy.
Aneta Babol, pharmacist and pharmacy manager at the branch in Hawick, Roxburghshire (pictured below), visited local cashmere production company Barrie last flu season. With the help of a pharmacy technician, she vaccinated 80 patients in one day, receiving £9.95 for each vaccination.
Ms Babol and the pharmacy technician set up a temporary clinic in a room at the business, complete with a mini-fridge to store the vaccines. Employees filled in vaccination forms in advance to help the day run smoothly, while a further 10 employees who could not make the clinic on that day visited her pharmacy at the weekend.
Ms Babol booked the visit herself through Barrie's head office, after explaining the benefits of the flu jab to them. "They are happy their employees don't have to take time off work to come to the pharmacy," she says.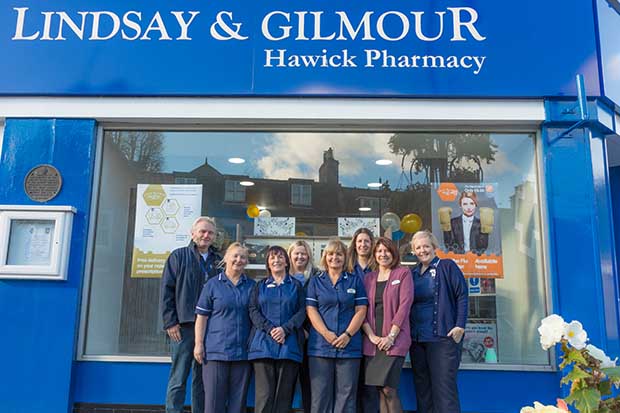 She has already organised another vaccination day at the Barrie offices this October, and is considering paying a visit to another business outside Hawick. Her venture contributed to the £4,103 of revenue Lindsay and Gilmour pharmacists earned by visiting businesses as part of the flu service, 37% of its total vaccination revenue.
App marketing
As part of revamping their flu jab service in 2017, Lindsay and Gilmour also raised awareness of their in-store service. The group invested in newspaper advertising, a poster campaign, a video and social media posts. Pharmacy staff also encouraged patients to ask about the flu service by wearing t-shirts and badges.
When they began offering patients the option of ordering their medication via the Healthera app, they also gave them the opportunity to book flu vaccinations via the platform. The app allows patients to 'chat' to pharmacy staff from their mobile.
Pharmacy staff also spoke directly to patients who they thought would be most likely to benefit, such as those looking for cold treatment or with respiratory conditions.
These efforts came on top of a training drive – the group now has 30 pharmacists carrying out the service across 22 branches.
Back at the Hawick branch, the team are gearing up for this year's flu vaccination service, which is due to launch when stock arrives at the beginning of October. Patients are already enquiring about booking their appointments. This year, the branch will continue to promote the service to patients most likely to benefit, alongside campaigning to raise lung cancer awareness.
Boosting staff morale
Philip Galt, Lindsay and Gilmour managing director, said in his C+D Awards entry that the service helps promote the role of community pharmacy. "The promotion of the flu vaccination services has now brought to the local community's attention the fact that a pharmacist can provide a wide range of clinical services and is not there to simply dispense prescriptions.
"This, in turn, has had a significantly positive impact on staff morale and motivation across our pharmacy teams." The service has also helped to increase referrals from GP practices and improved relations with local community organisations. As a result, other services offered by the pharmacy, such as the extended minor ailments scheme, are getting more attention. 
Mr Galt added: "The level of the service provided received excellent feedback, and will undoubtedly help to further the pharmacy's agenda if and when the flu vaccination becomes an NHS service in Scotland in the future."
Sponsored: AAH tackles vitamin D deficiency in winter with Careway supplements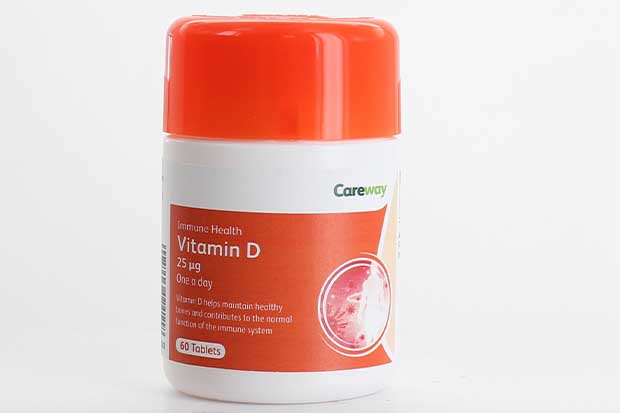 Careway vitamin D supplements can help patients boost their immune systems during the winter months, AAH has said.
The Careway Vitamin D 25µg supplements help patients get enough vitamin D, which is "crucial to properly activating our immune systems" during the cold and flu season, the wholeslaer said.
"Vitamin D is important as it helps the body regulate the amount of calcium and phosphate in the body, essential nutrients needed to keep bones, teeth and muscles healthy," AAH continued.
Patients should take one tablet a day.
One pack of Careway Vitamin D 25µg with 30 tablets retails at £1.29.
To order, call AAH on 0344 561 8899
Sponsored: Thornton & Ross adds sore throat lozenges to Covonia range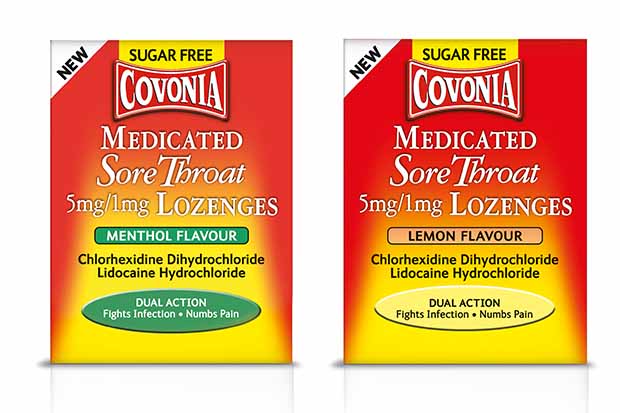 Thornton & Ross has introduced lozenges and a new flavour of spray for treating sore throats to its Covonia range.
Covonia Medicated Sore Throat 5mg/1mg Lozenges numb pain and fight infection with a dual-action formula of chlorhexidine dihydrochloride and lidocaine hydrochloride, Thornton & Ross said.
The sugar-free lozenges are available in lemon or menthol, the manufacturer adds.
Thornton & Ross also announced that its Covonia Sore Throat Spray 0.2/0.05%w/v will be available in a lemon flavour for the first time.
The sugar-free spray contains chlorhexidine gluconate and lidocaine hydrochloride, Thornton & Ross said. Each 30ml bottle contains up to 100 sprays.
Thornton & Ross will release a pharmacy training guide on treating sore throats, which you can pre-order by email.
One Covonia pack of 36 lozenges in lemon or menthol flavour retails at £5.99, while one 30ml Covonia Throat Spray in the same flavours retails at £7.39.
For more information, visit the Covonia website
Listen to C+D's podcast below on the benefits of delivering services outside of your pharmacy. You can subscribe to C+D's podcasts on iTunes or by searching 'Chemist+Druggist podcast' on your preferred android podcast app.