The event, which Mr Johnson held to thank NHS staff for their "efforts in the COVID-19 pandemic response", took place on Monday (May 24) in a marquee installed in the garden of 10 Downing street.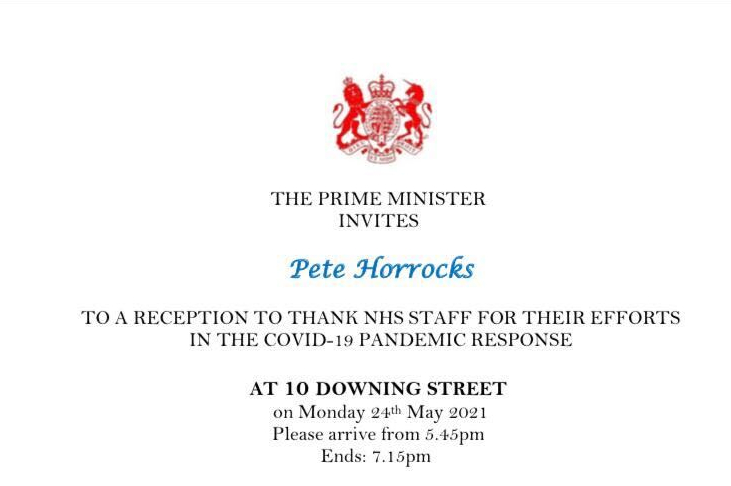 Only pharmacist present
Mr Horrocks believes he was the only pharmacist present at the event, which was attended by fewer than "20 colleagues from across the NHS", he said in a statement yesterday (May 26).
"I wish I could have taken every member of my team with me as our achievements have been a whole team effort," he said.
He attended the reception with Sarah Westgarth, practice manager at the Station View Medical Centre, next door to Knights Pharmacy's branch in Bishop Auckland, north-east England.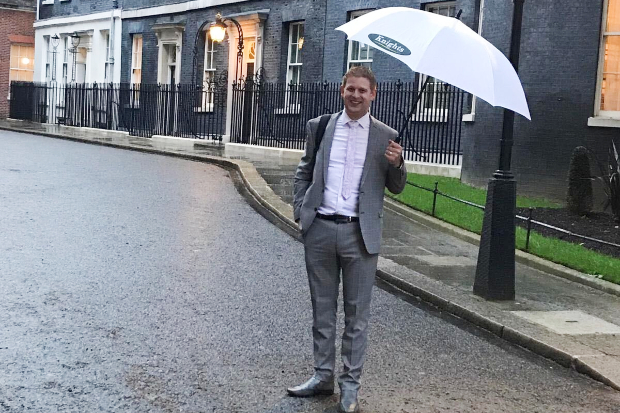 COVID-19 vaccination efforts
Knights Pharmacy has administered more than 30,000 doses of COVID-19 vaccines from its Bishop Auckland clinic, since it opened in late January.
"Working in collaboration with Sarah and the primary care network, the clinic has targeted the local population to offer convenient times and availability to as many people as possible and, as a result, increased the uptake of vaccines locally," Knights Pharmacy said in its statement.
Mr Horrocks told C+D last week that Knights Pharmacy's four vaccination sites had administered more than 77,000 vaccinations as of last week, and the group was expecting their fifth site to go live this week.
C+D has asked No 10 if the Prime Minister will acknowledge other pharmacists' work in similar events in the future.
PM's "COVID fight" and gratitude
The Prime Minister opened the reception "with a short address, giving thanks to all the workers across the NHS", Mr Horrocks said.
He acknowledged the challenges faced by NHS staff and "described his own COVID-19 fight and gratitude for the treatment he had received and went on to present his hope for the rest of the year", Mr Horrocks recalled.
Each one of the attendees had a chance to introduce themselves "directly to the Prime Minister and were encouraged to give their own personal story of how they had contributed to the pandemic response", Mr Horrocks added.
MP appreciation
Bishop Auckland MP Dehenna Davison met Mr Horrocks and Ms Westgarth before the Prime Minister's reception.
She said: "I've visited both Sarah and Pete at their practices this year. Their dedication is incredible, and I am so proud that the Prime Minister has recognised the achievements that are happening here in Bishop Auckland."