Using freedom-of-information requests to every police authority in the UK, C+D's exclusive investigation – published today (August 15) – has not only revealed the extent and severity of crime that pharmacists and their staff are facing across the UK, but the array of unusual weapons used in certain cases.
See C+D's interactive map for a full breakdown of crime in pharmacies in 2016.

Knives or blades were used in five incidents in Northern Ireland – which had the second highest level of violent crime out of the 35 police authorities that responded to C+D's request for pharmacy crime data from 2016. One of these incidents resulted in a "serious" injury, according to data from Police Service Northern Ireland.
A penknife, handgun and a "long-barrelled" shotgun were also used in other crimes in the country.
Elsewhere, a walking stick was used in crimes on two occasions, according to data obtained from West Mercia Police, which also revealed that a golf umbrella was used in relation to the "fear or provocation of violence", by individuals looking to steal "makeup and sanitary products".
Hammer and a brick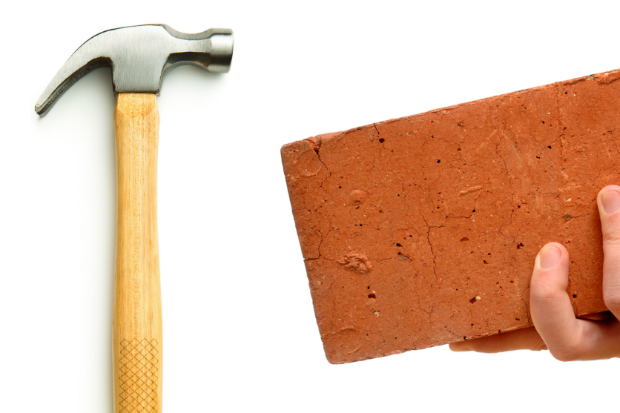 Both a hammer and a brick were used to smash windows in pharmacies, according to Devon and Cornwall Constabulary. A hammer also cropped up in pharmacy crimes in Durham, Staffordshire and Cleveland.
Screwdrivers were used in incidents in Cambridgeshire, Norfolk and Bedfordshire – which also recorded a case of a razor being thrown.
Bottles and syringes

South Yorkshire Police noted a range of weapons used across some of the 1,170 crimes recorded in pharmacies in the region in 2016. These included a "can", an "unbroken bottle", a "garden implement", and a "hypodermic needle or syringe".
Among the more unusual weapons revealed by C+D's investigation were: a "bag with bottle inside" in Cumbria; a "gun-shaped lighter" and a "stone" in Norfolk; pepper spray in Humberside; and two "metal bars" – one described as "short" – in Durham.
Where weapons were not used, several police authorities recorded incidents involving "fists or hands", "fingernails", and "boots or feet" as methods to attack pharmacy staff.


Check out C+D's interactive map to see the extent of crime in pharmacies in your area in 2016, and read C+D's analysis of the pharmacy crime data in the UK.
If you have experienced crime in your pharmacy, share your story by emailing haveyoursay@chemistanddruggist.co.uk, with the heading 'Crime in pharmacies'.