gsl
On December 22, 2020, the Medicines Healthcare and Regulatory Authority (MHRA) published a public assessment report reclassifying hayfever tablets...
The 30 spray pack of Nasacort Allergy Relief for adults 55 micrograms/dose is "sufficiently safe to be sold on general sale", the Medicines and...
UPDATE JULY 1: Allevia 120mg tablets are not yet available in the UK. On December 22, 2020 the Medicines Healthcare and Regulatory Authority (MHRA)...
The cost of levonorgestrel-based emergency hormonal contraception (EHC) "can be very low for pharmacies", which is why an online pharmacy began to...
The Medicines and Healthcare products Regulatory Agency (MHRA) said yesterday (December 13) that packaging with the P logo will be available in...
Reckitt Benckiser (RB) is calling for its Nurofen 400mg oral powder sachets to be reclassified from a P to a GSL medicine. The 400mg ibuprofen...
The government must exempt all medicines sold by pharmacies in England from a proposed 5p plastic bag charge, or risk confusing patients, Pharmacy...
Pharmacy leaders have hit out at MHRA proposals to sell general sale list (GSL) medicines on planes and trains, warning about the risks of selling...
Existing OTC medicines access paves the way for sales on trains and planes, independent pharmacists have said. MHRA proposals to sell medicines...
Pharmacists have expressed doubts over calls to create a new pharmacist-only medicine category that would require the direct intervention of a...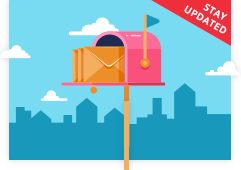 SIGN UP FOR OUR
E-NEWSLETTERS
• C+D Daily • C+D CPD
• C+D Review • C+D Careers
• C+D Alerts • C+D Advertising