You are here
medicines shortages
The Adalat LA 30mg prolonged-release tablets were reintroduced to the UK supply chain the week of March 29, a spokesperson for Bayer UK told C+D...
The new SSP was introduced on Friday (January 29) and allows pharmacists to supply an alternative of two fluoxetine 20mg capsules for every...
Both estradiol products have been out of stock in the UK since the end of 2018 as a result of a "quality issue with regards to the adhesive that...
In a letter to Cabinet Office minister Michael Gove last week (October 27), National Pharmacy Association (NPA) chair Andrew Lane said the Brexit...
The manufacturer has registered an "unprecedented demand" for its syringes pre-filled with pneumococcal polysaccharide vaccine during the COVID-19...
The SSPs have been issued "in response to significant ongoing disruption to the supply of fluoxetine 30mg capsules and Salazopyrin EN-Tabs 500mg,"...
The SSP, originally issued in May, was originally set to expire on July 20. However, its expiration date has been extended several times since. The...
In a letter published in The Times last week (August 6), RPS president Sandra Gidley urged the government to allow community pharmacists to "make...
In a letter sent on Monday (August 3) the government asked that manufacturers and wholesalers of medicines "put in place flexible mitigation and...
The SSP, announced on May 20, was set to expire yesterday (July 20). However, the protocol has been extended and will now end on August 10, the...
Pages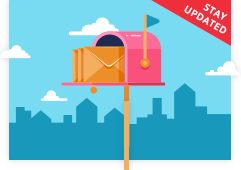 SIGN UP FOR OUR
E-NEWSLETTERS
• C+D Daily • C+D CPD
• C+D Review • C+D Careers
• C+D Alerts • C+D Advertising