You are here
subscriptions
We have a variety of subscription options, so you can decide the best one for you or your business
Personal subscriptions
Basic
chemistanddruggist.co.uk has a community of over 68,000 pharmacy professionals
Free
online access
Gain instant access to award-winning community pharmacy news and analysis
Sign up to a series of newsletters of your choice
Update plus
Upgrade to access Update Plus, the Online learning platform that helps you meet the GPhC's annual CPD requirements. Learn more
£52
(+VAT) / per year
Best for pharmacists and technicians*
Cpd modules
Test your knowledge on a range of clinical topics – simply read the article and then take the five-minute online exam
Podcasts
Top up your knowledge with our on-the-go downloadable podcasts on hot topics, from Alzheimer's to the Zika Virus
Practical approach
Pharmacy-based clinical scenarios that ask "what would you do?" and provide expert advice
Picture quizzes
These interactive quizzes refresh your knowledge on a wide range of minor ailments and skin conditions
Community pharmacy subscriptions
All UK pharmacies must have an active C+D subscription. This includes:


Access to cddata.co.uk for product look-up

C+D Data licence

Monthly Pricelist book
Frequently asked questions
What is a C+D Data licence?
The C+D Data licence allows you to use C+D data within your PMR System. C+D Data continually works to maintain pharmacy product details from over 1,200 manufacturers who have registered over 100,000 products within our database. We partner with and supply relevant product data to all five PMR system suppliers in the UK:
| Company | PMR System |
| --- | --- |
| McLernon Computers | MPS Dispensing |
| EMIS Health | Proscript |
| Cegedim Rx | Pharmacy Manager or Nexphase |
| Positive Solutions | Analyst PMR |
| Clanwilliam Health | Rx Web |
C+D Data, which includes product PIP codes, is then integrated into your pharmacy's PMR system which facilitates electronic ordering, product scanning, viewing of product information and third-party system integration.
Who owns C+D Data?
C+D Data is jointly owned by C+D and the National Pharmacy Association.
Do I need to pay?
Yes, you are required to hold a valid C+D Data license if you are dispensing and using C+D Data (which includes the use of PIP codes)
I don't use it/I've already paid my system supplier
All pharmacies who order products use C+D Data. Please note that any payments made to your PMR system supplier are totally separate and you are still required to purchase a C+D pharmacy subscription, which contains the C+D Data license, so you can use our pharmacy product data in your PMR system.
If you want more information about C+D's community pharmacy subscription offers, visit the FAQs page here
C+D Data subscriptions
Pharmacy product and pricing data for the UK market

Barcodes, trade price, NHS price, retail price, dm+d mapping, product descriptions

Access via our live website cddata.co.uk

Functionality to search over 110,000 products

Functionality to download and update data
C+D Data is the most comprehensive product database for the pharmacy market in the UK. We have over 1,200 manufacturers registered who list over 110,000 products with our online database cddata.co.uk. All the products registered with C+D Data are sold in the UK healthcare market including community pharmacy, hospital pharmacy, private healthcare and dispensing doctors.
If you are looking to understand which manufacturers sell what products in the UK then we can assist. C+D Data is used for a wide variety of purposes such as eProcurement, product scanning, EPOS, online pharmacy, order fulfilment, online customer portals and much more.
Data page views and display:
Price:
Reference:

500 page views per month

Price on application

Data 1

1,500 page views per month

Price on application

Data 2

Unlimited page views per month

Price on application

Data 3

Unlimited page views

Download C+D data in XML or CSV

Price on application

Data 4
Our Customers
C+D Master Data Service
C+D Data provides a master product data service to all manufacturers who sell their products into the community pharmacy, hospital pharmacy, dispensing doctor and care home markets in the UK.
The C+D Data product master data service facilitates e-procurement in community pharmacy and hospital pharmacy, and is an official GS1 industry partner.
We assign and manage the PIP Code, a unique product identifier, and also register your product details in our cloud-based solution, cddata.co.uk.
You can join over 1,200 manufacturers in the C+D Database who register their product information with us, to sell in UK pharmacies.
Get your products listed on cddata.co.uk
Still not sure what package to go with?
Call our dedicated C+D subscriptions team, who can advise you on which package is best value for your needs +44(0)79 175 943 55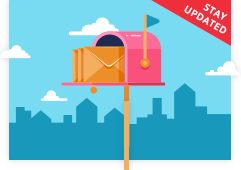 SIGN UP FOR OUR
E-NEWSLETTERS
• C+D Daily • C+D CPD
• C+D Review • C+D Careers
• C+D Alerts • C+D Advertising